Sunday School:
Our Children's Sunday School department has classes available for all ages.  We currently offer a nursery and classes for children ages 2 – 18.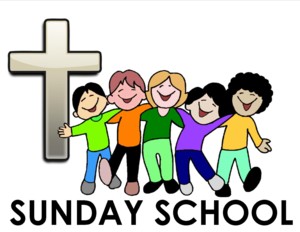 Children's Church:
We have a vibrant Children's Church which operates during the sermon portion of the morning worship service.   This is available for all children ages 3 years through 4th. grade and is divided into 2 classes.
Children's Choir:
We offer a Beginner's Children's Choir that is dismissed at the beginning of the Morning Service and meets during the opening segment of that service. We also offer a Junior Children's Choir that meets between Sunday School and the Morning Service (roughly 10:15 – 10:35 AM Sunday Mornings).
 Teen / Youth Group:
Our Teen Sunday School class meets every Sunday morning at 9:30
Youth Group meets every Sunday night at 6:00
Truth Trackers
Our Truth Tracker Program is for Children ages 3 years through 6th Grade.  We meet Sunday Evenings at 6:00 PM during the school year.  This ministry is under the direction of Rick and Eileen West.