Downloadable pdf. files:
Current Sunday morning sermon notes:

The Effects of the Resurrection  April 22
the comforter is come April 15
The Believer's Relationship April 8
Resurrection – Easter  April 1 – Easter Sunday
Triumphal Entry  March 25
The True Vine  March 18
The Holy Spirit  March 11    Indwelling vs Filling (Special Outline)
Preparing a Place   March 4
Revival beings with me  Feb. 25 (Special Message)
A new commandment   Feb. 18
Final Lessons – 1 serving  Feb. 11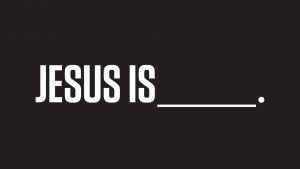 Jesus – Author and Finisher  Nov. 19
Jesus is the Good Shepherd  Nov. 26
Jesus is Worthy Dec. 3
Jesus is the Lamb  Dec. 10
Jesus is Emmauel  Dec. 17
Jesus is Great  Dec. 24
Jesus is the Light Dec. 31
Set my soul afire Jan. 7
Jesus is Way, Truth Life  Jan 14
Jesus is Compassionate  Jan 21
Jesus is Knocking  Jan 28
Wednesday Evening Bible Study Notes:
Current Wednesday Series – the workbook: Seeking Him
Ministries of Mercy – part 1 – January 3
Ministries of Mercy part 2  January 10
Ministries of Mercy – part 3  January 24
Wednesday Bible Study on the Reformation: Oct. 18 – Dec 13
https://www.thischangedeverything.com/
Sunday Evening Bible Study Notes:
Brokenness  April 22
James 5  April 15
James 4  March 25 & April 8
James 2 & 3  March 18
James 1  March 11
Revival Worksheet  Current Sunday Evening Series
Defeating Pride  Feb. 18
PowerPoint slides for 'Defending Your Faith': Apologetics slides
Music Standards  Nov. 12, 19
Autopsy of a dead church  Nov. 26 & Dec. 3
Downloadable pdf. files:
Cedar Hill Baptist Church Constitution and By-laws
This is the Constitution and By-laws that govern the Cedar Hill Baptist Church.
Mr. Bud Wood, a member here at Cedar Hill, has put together this extensive work on the Harmony of the Gospels.  This work details the parallel passages found in Matthew, Mark, Luke and John.
For the 35th Anniversary of Cedar Hill Baptist Church in August of 2015, the Ladies Missionary Fellowship put together a cookbook from the members and the missionaries of our church.  This is an extensive cookbook on over 65 full size pages.
Our theme in 2017 was PRAYER.  This simple Prayer Journal was put together by Pastor Wes and we have given out over 70 copies to the members of our congregation.  This pdf.file will cover the essential elements of that Journal.